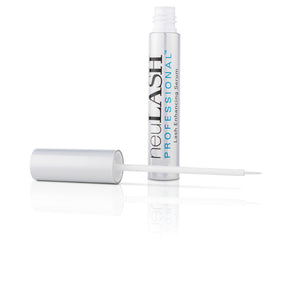 Description
Luxurious lashes can be yours. This nutrient-rich formula delivers benefits beyond conditioning. neuLASH is fortified with Active Eyelash Technology® to dramatically improve the weak appearance of eyelashes in just 30 days.

The transformation begins with moisture. Sodium hyaluronate, known for its ability to hold 1000 times its weight in water, saturates the lashes in hydration, boosting softness, elasticity and shine.

Created with a proprietary combination of amino acids, bioengineered peptides help promote the look of strength and protect the lashes. Biotin, an essential B vitamin adds to this effect, fortifying lashes against further damage.

Panthenol moisturizes to improve lash flexibility and durability. Pumpkin seed extract nourishes the lashes and helps lashes look more luxurious than ever.
How To Apply
Before using neuLASH, wash off your eye makeup. Apply neuLASH like an "eyeliner" on the skin along the eyelash root. Make sure the skin is dry before the application. Only one line on each eye is enough.
For best results, make the procedure a part of your nightly routine. The first two applications may give some tickling sensation that usually subsides after a week. If you get the serum in the eye, rinse the eye with water.
CONSISTENT USE:
First Month: Apply neuLASH every night.
Second Month: Apply neuLASH every night or every 2 night.
Third Month onwards: Apply neuLASH 2 times per week to maintain the results.