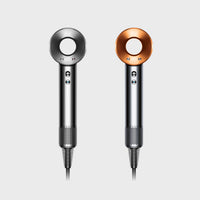 Dyson Supersonic™ hair dryer
The Dyson Supersonic™ hair dryer is engineered to protect hair from extreme heat damage, with fast drying and controlled styling to help increase smoothness by 75%, increase shine by up to 132%, and decrease frizz and flyaways by up to 61%.
shop now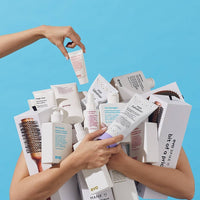 Evo
Born from a desire to shake up the hair industry status quo, EVO has grown from an aussie upstart into a global movement of salons, stylists and free thinkers.   From humble beginnings to big ideas… their mission has remained the same:   Saving ordinary humans from themselves.   
We challenge the status quo, inspiring a movement of free thinkers, to create change for the better… with honest beauty products that respect people and the planet.
shop now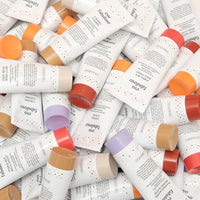 Evo Fabuloso
Fabuloso is a one-step, at-home colour boosting treatment that instantly refreshes/tones, revives and adds shine to colour-treated hair.
available in 8 shades, evo fabuloso can be taken straight from shelf to shower for instantaneous results. simply use it once a week, for 3-minutes and there you have it… instantly colour boosted and conditioned hair.
shop now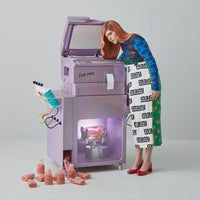 Evo Fab Pro
the unique colour maintenance system that allows you to create customised colour maintenance conditioners that perfectly match and maintain your client's hair colour.
unlimited colour palette
compliments any colour range
create new and unique professional services
shop now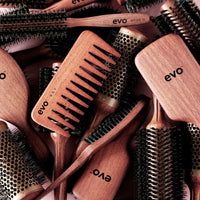 Evo Tools
Nothing is more beautiful than healthy, shiny, well-groomed hair. Help give your hair a sleek finish with quality EVO hairbrushes
Each sturdy EVO hairbrush has a smooth wood handle with an easy-grip finish. The brand's brushes are available in paddle, radial, pin, and teasing models to suit any hair type or style.
shop now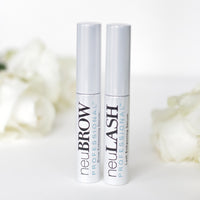 neuLASH/neuBROW
Luxurious lashes can be yours. This nutrient-rich formula delivers benefits beyond conditioning. neuLASH is fortified with Active Eyelash Technology® to dramatically improve the weak appearance of eyelashes in just 30 days.
Youthful brows can be yours. This potent serum formulated with an exclusive Dual-Weight Protein Complex™ restores the appearance of youthful brows, promoting strength, suppleness, shine and fuller looking brows in just 30 days.
shop now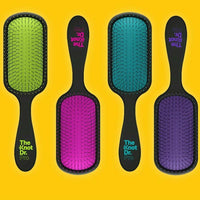 The Knot Dr
Every brush has the optimum number of FLEXALITE™ bristles, sized perfectly for its paddle size. Just the right number, spaced just the right way to make detangling pain free.
Fewer strokes are needed, which not only saves time but also helps to reduce damage and hair loss.
Durable and smooth, THE KNOT DR® ball tips are larger and rounder. They provide a massage-like stimulation for a healthier scalp.
shop now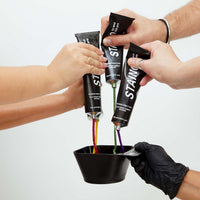 Evo Staino
A colour palette of 10 super-bright, intense direct dyes plus a clear for in-salon colour services.Staino is fully intermixable for endless intense shades (and pastels) that last up to 50 washes, fade true-to-tone and can be maintained with a customised colour maintenance conditioner.
shop now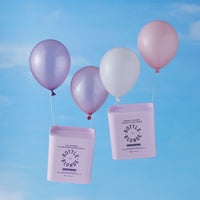 Evo Bottle Blonde
Performance first so colourists can achieve complete lightening flexibility and epic lifting power with clean, even blonde results.​All formulas are fragrance-free to reduce scalp irritation and sensitivity during the lightening process.Plus, they're vegan, cruelty and gluten-free, and the refill bags are to help reduce plastic waste and formulated without petrochemicals, like mineral oil.
shop now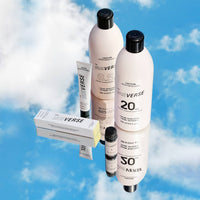 Evo Hueverse
hue-verse is colourist made and colourist understood… it's less about the blah blah and more about being easy to use and simple to master.
one complete system
complementary permanent and demi-permanent colours
compact, carefully created range
shop now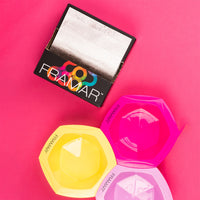 Framar
Innovative products, with the perfect combination of substance and style, that allow professional stylists to express themselves and make a statement through the hair tools they use every day.The range includes foils, brushes, bowls, clips, and other fun tools designed to suit the needs of professionals.
shop now
Location
Neu Cosmetics DMCC Indigo Icon Tower - Cluster F Office No. 4208 - Jumeirah Lake Towers
P. O. BOX 48906
DUBAI
UNITED ARAB EMIRATES
Accepted cards and payment methods