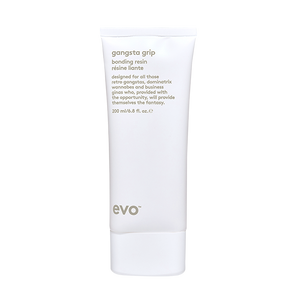 Concept.
a strong hold gel for ultimate style control and shine.

Benefits.
creates structured looks that remain in place. provides extra shine and gloss. reactivable with water for easy re-styling.

How to use.
apply to damp hair. air-dry for wet look with strong hold or blow-dry for control with added volume. to reactivate, wet hair and restyle.
200ml / 6.8fl.oz
Recommended for

all hair types.

vegan / cruelty free / made without sulfates, parabens or glutenG